18 + Review!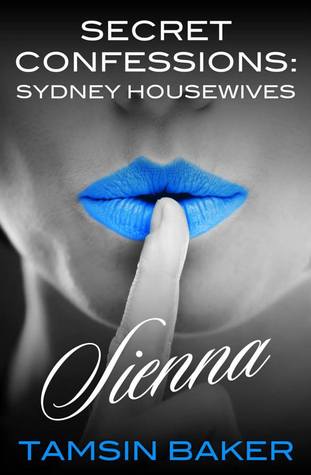 Title: Sienna
Author: Tamsin Baker
Series: Secret Confessions Sydney housewives #4
Publisher: Escape Publishing
Source:  Netgalley
Release Date: December 18th 2014
Buy Now:
Sienna knows that she's got a good thing going with her boyfriend, Charlie. He's attentive, loyal, and seriously hot. When he sets Sienna up with a very unusual gift, she's both shocked and intrigued. But she's worried as well – accepting Charlie and his gift will test all of their limits and the strength of their relationship.
My Thoughts
Sienna is another very complex character from this series, she is a woman that has everything including the perfect boyfriend Charlie, however this is a sweet sexy story about fantasies. Charlie Surprises Sienna with the perfect gift which will test the boundaries of their relationship. I really didn't enjoy Sienna as a person I don't know if it is just that she is younger than the rest of the women but nothing really stood out for me in this story, yes it was enjoyable short story with the prerequisite steamyness, but I am not finding the stories as enjoyable as I was, now it is beginning to drag a bit I am hoping that the next ones really shake it up a bit as it is getting a bit boring as they seem to be all about the same.
Previous Books: